cold weather warning from Public Health England – average temperatures to drop to 2 degrees or below.
https://www.gov.uk/government/news/phe-issues-cold-weather-alert
Boiler on Prescription Report – The story so far (1)
Local action on fuel inequalities – cold home related fuel problems 
Papers of note
http://www.sciencedirect.com/science/article/pii/S0013935102000099
http://www.ncbi.nlm.nih.gov/pubmed/24602854
http://www.ncbi.nlm.nih.gov/pubmed/21764645 "There was a fundamental belief that residents in nursing homes were well protected from cold spells and their consequences. Our results revealed this to be a mere misperception."
http://www.ncbi.nlm.nih.gov/pubmed/21570528
"Poor housing conditions are associated with higher mortality in HF. Patients living in these homes are especially vulnerable because they have poorer clinical situation and lower socioeconomic position."
http://www.ncbi.nlm.nih.gov/pubmed/19091937
Poorer people die younger (there should be a more recent graph from ONS, which I will try and locate )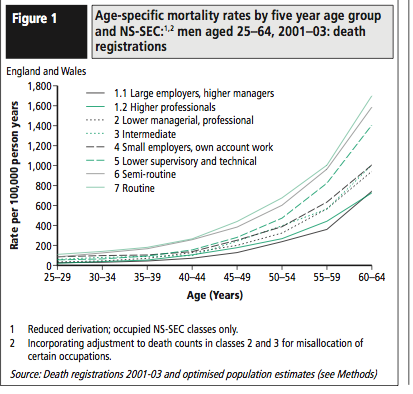 graphics very clear at http://life.mappinglondon.co.uk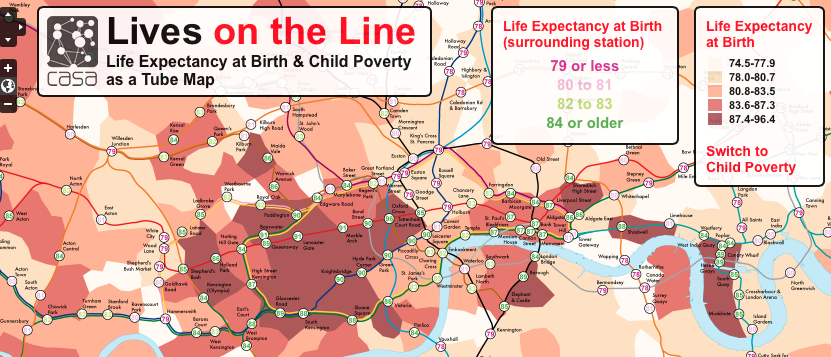 and at http://jech.bmj.com/content/65/1/94.accessible-long
other studies of impact of housing improvements
http://www.ncbi.nlm.nih.gov/pmc/articles/PMC1808149/
– uncontrolled study of housing improvements impact on health in low income homes in NZ; less wheezing, less GP visits, less days of school/work, and better self reported health
http://www.ncbi.nlm.nih.gov/pmc/articles/PMC3207090/
RCT in Wales with children who have asthma – housing improvements improved asthma-related quality of life
systematic review of trials from 1887 – 2007 (!)
http://www.ncbi.nlm.nih.gov/pubmed/19890174
"Housing improvements, especially warmth improvements, can generate health improvements; there is little evidence of detrimental health impacts. The potential for health benefits may depend on baseline housing conditions and careful targeting of the intervention. Investigation of socioeconomic impacts associated with housing improvement is needed to investigate the potential for longer-term health impacts."
Cochrane review
Housing investment which improves thermal comfort in the home can lead to health improvements, especially where the improvements are targeted at those with inadequate warmth and those with chronic respiratory disease.
http://www.ncbi.nlm.nih.gov/pubmed/23450585
Anticholinergic side effects
This is the paper in the press today. 
I have little doubt that anticholinergic  side effects are a bad thing, especially if they are multiple (i.e. more than one drug) or if they are being taken by someone already frail and elderly.
However most work is showing association rather than causation.
There is an excellent section in this document from NHS Highland that I use a lot which explains what drugs have the worst anticholinergic side effects.
After reading through the paper I couldn't find any useful numbers to share with patients – i.e. what is the absolute risk of developing dementia at what levels of anticholinergics. The author told us that
"even taking the highest doses for the longest periods" (in over 65s, for 3 years) "was associated with about a 10 percentage point increase in the probability that an older adult will experience dementia (or Alzheimer's' disease) onset before someone who hasn't used anticholinergics."
This is quite different from the "50% increase in risk" that  has been bandied about today. This isn't to dismiss the risk of dementia – it's about trying to help people make rational decisions about what medications they choose to balance risk against benefit with.
I have colleagues working on good press release guidance – we absolutely must make sure that listeners and readers know: what difference does this intervention make to my  absolute chances or benefit or harm?
I've asked for further data and will post when I get it.